Company History

A History of Excellence

Customer focus, entrepreneurial spirit, and technological expertise – these have formed the basis for the successful growth of the STULZ Group for almost 70 years.
Piccolo helps housewives
STULZ's first customers were housewives. In the midst of the economic miracle that took hold of Germany in the 1950s, the Piccolo housekeeping system encompassed a vacuum cleaner, floor-polishing brush, and blender in a single, universal appliance. The addition of plastics processing in 1959 led to the foundation of the sister company, Montaplast, which today is a global supplier to the automotive industry.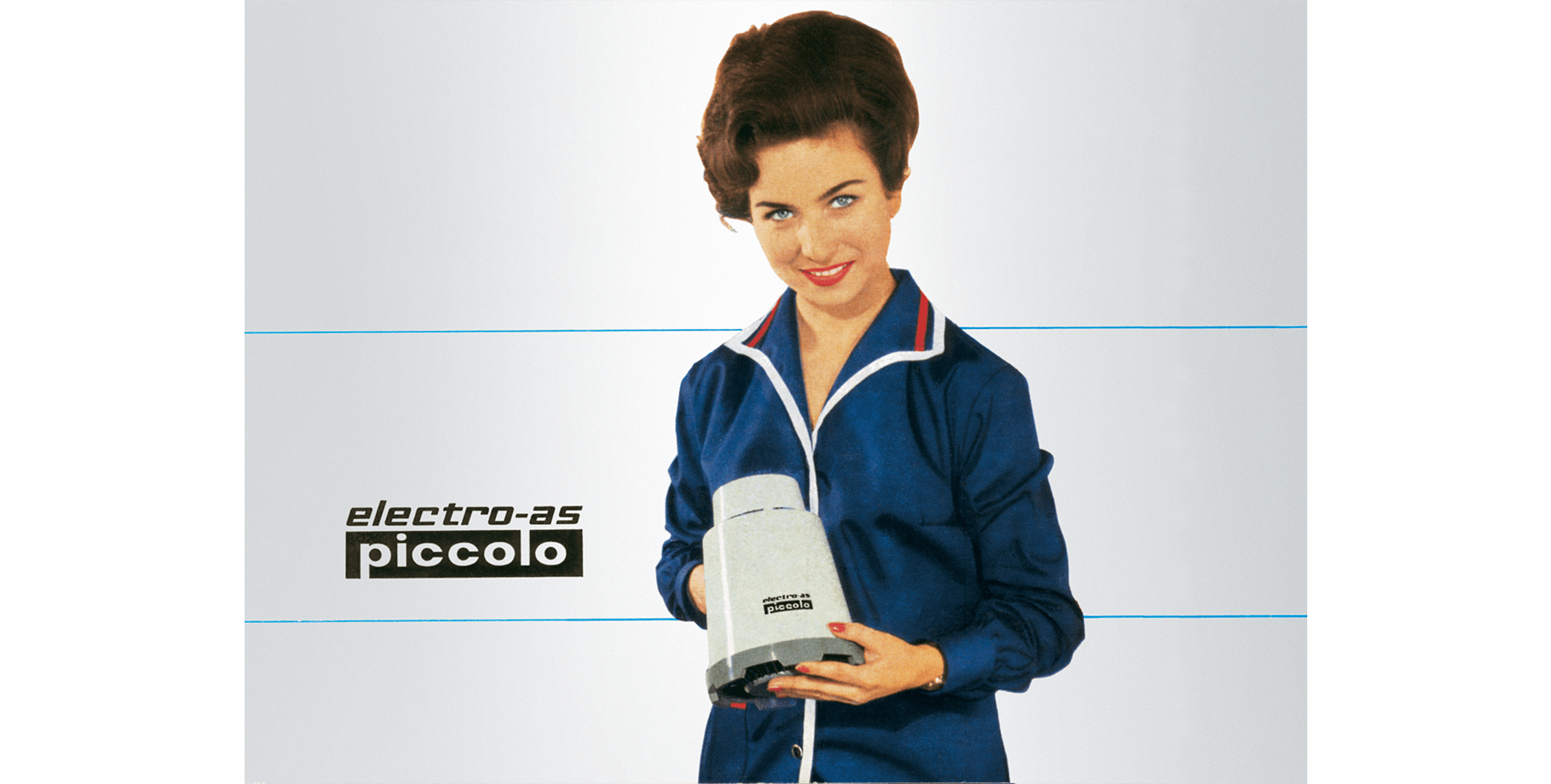 Precision air conditioning keeps IT cool
The 1970s saw a boom in computer technology. With the air conditioning of data centers, STULZ acquired an attractive new area of business. In 1977, STULZ produced precision air-conditioning systems with a modular design – a groundbreaking innovation, which established the company's international reputation as a specialist for the air conditioning of data centers and mobile phone stations.
The first IT rooms were nothing like today's server rooms. They were often offices where the mainframes stood alongside desks, typewriters, printers, removable disk drives, and other electrical devices. It quickly became a particular challenge to provide these combined office and equipment rooms with the air conditioning they needed, i.e., a solution that would meet the requirements of both the workers and the equipment. This was how precision air conditioning was born: In order to create a pleasant climate for the people in the room, while also ensuring that every unit was able to operate to full capacity, the installed air-conditioning system had to be able to achieve a room temperature of 70°F/21°C (+/- 1°C) and an air humidity level of approximately 50 percent. This was only possible with special systems that were developed specifically for IT rooms. These systems were then often housed in paneled and sound-protected cabinets in IT rooms in order to prevent faults caused by running noise from arising in the first place. It was only when office spaces and IT rooms were separated in the 1980s and 1990s, and data centers as we now know them were set up, that today's solutions such as closed-circuit air-conditioning systems with raised floors were developed.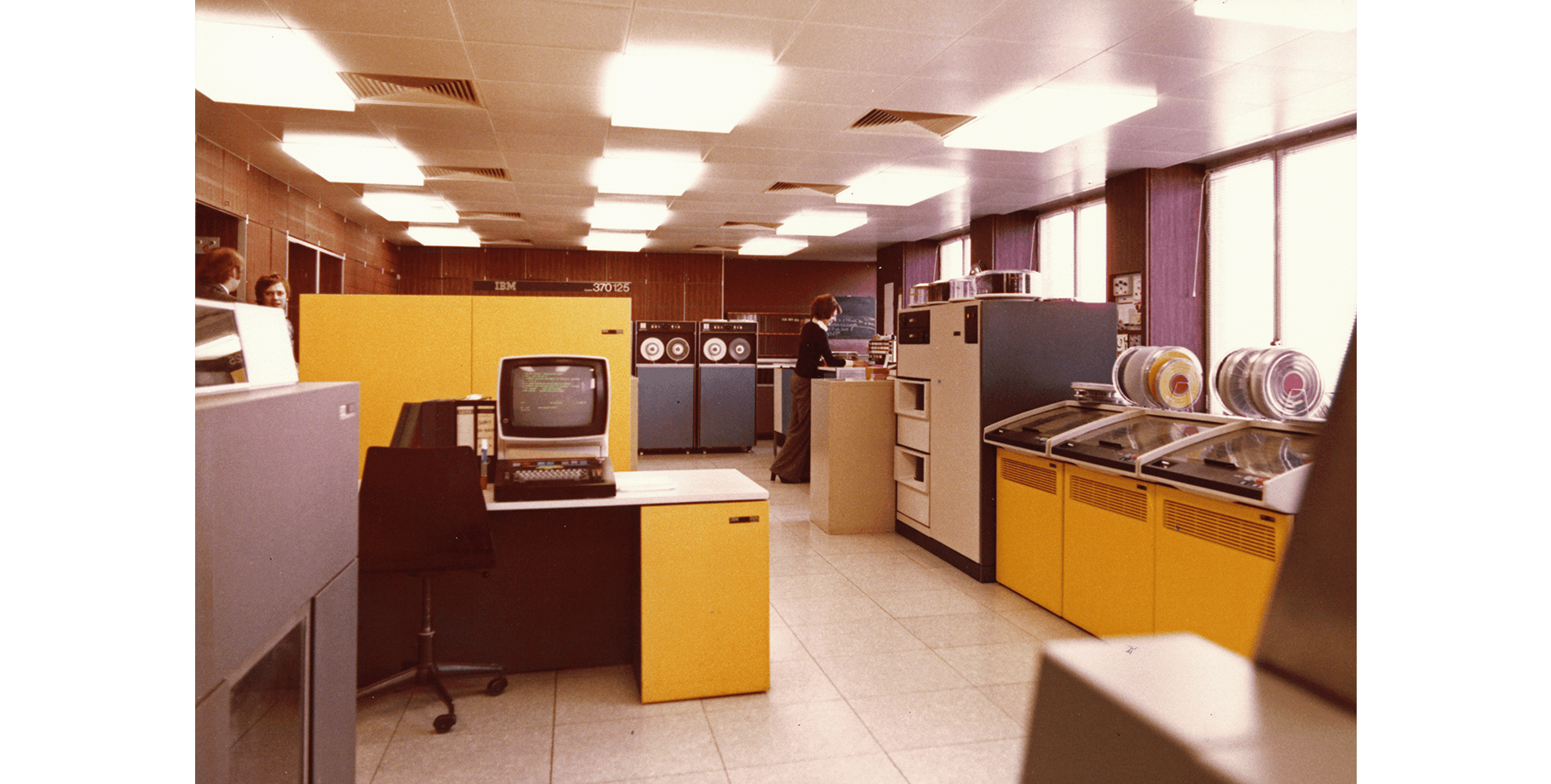 The 80's bring expansion and new products
In the 80's STULZ America was founded in Frederick, Maryland.

In addition to this expansion, STULZ saw a need and filled it with the introduction of an Ultrasonic Humidification line. The need for meticulous control of humidity, eliminating static electricity was in demand. Humidification ensured quality manufacturing processes, thus preserving precious documents, works of art and data center humidity control.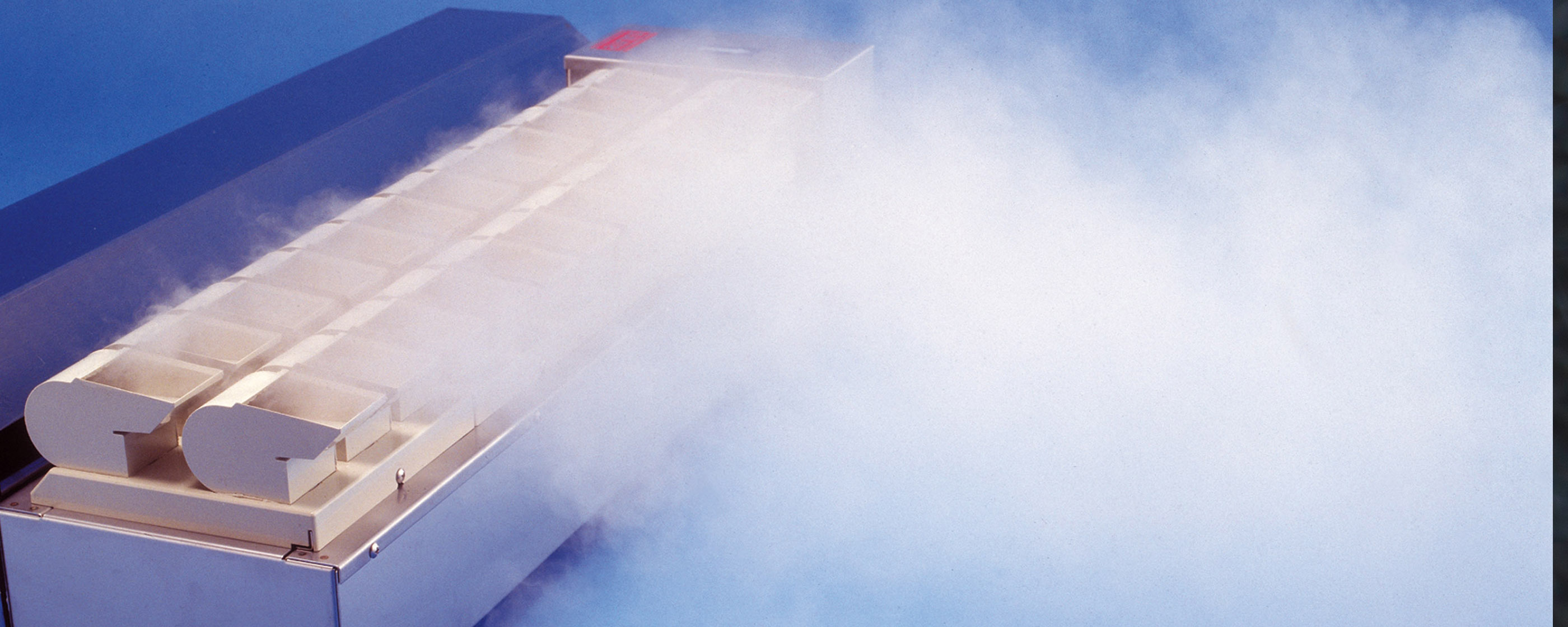 2001, a purchase that changes everything in the USA
In 2001 STULZ purchased Air Technology Systems, Inc. (ATS) in Frederick, Maryland. ATS began their business in 1987, working out of a basement before moving to their first 9,000 sq. ft. facility later that year. Their first sale was a 2 ton ceiling mounted unit and from there, the business continued to grow. In 1993, needing additional manufacturing space for their air conditioning and desiccant dehumidification products, ATS moved to a larger facility on Tilco Drive in Frederick, Maryland.

After purchasing ATS in 2001, STULZ became STULZ Air Technology Systems, Inc. (STULZ USA). STULZ USA still resides at 1572 Tilco Drive in Frederick, Maryland.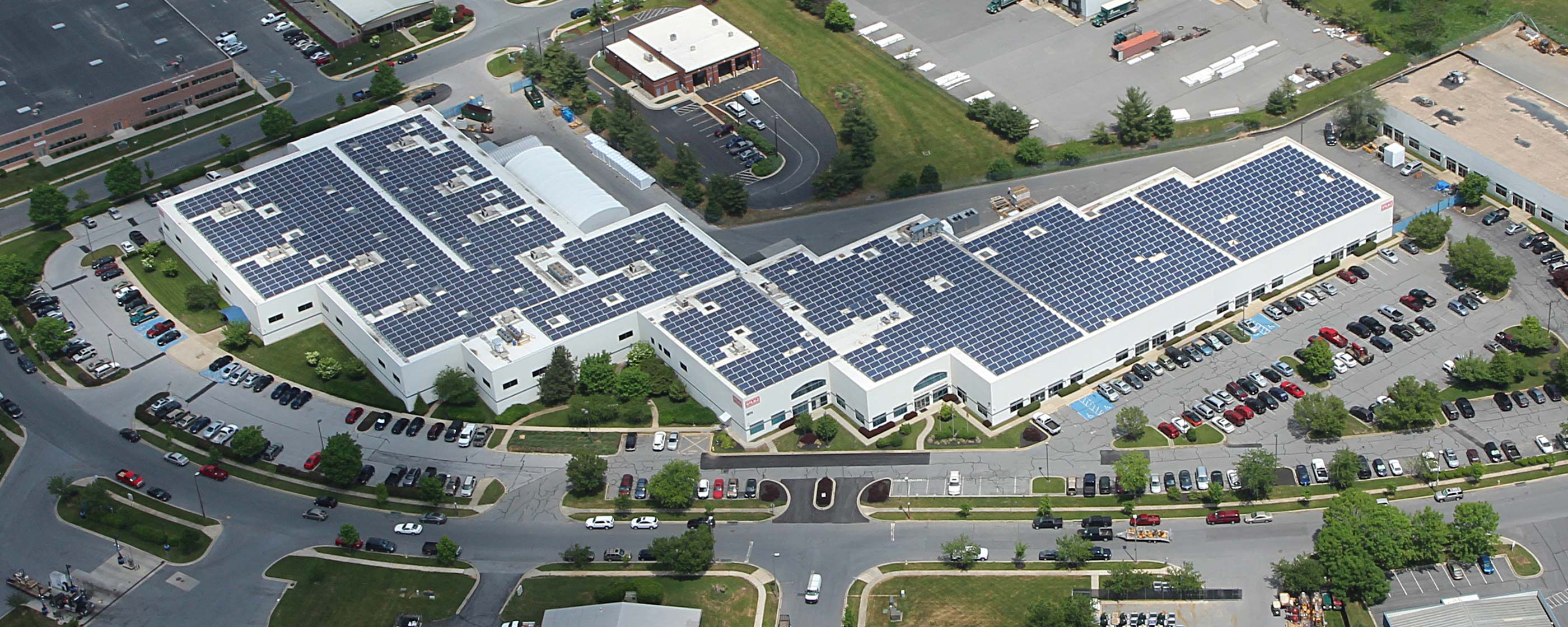 STULZ introduces ground breaking efficiency: EC Fan technology
As STULZ USA continued to focus their efforts on the most energy efficient products and technologies, they found and introduced a new technology to the US data center air conditioner: EC Fans. Today, this technology is standard in data center air conditioners, but at the time, the industry was using belt driven DWDI blowers as the fan cooling mechanism. After successfully using and proving the efficiency of EC Fans in mission critical air handler (CRAH) and air conditioner (CRAC) units, STULZ was able to provide a more clean and efficient solution. Today, STULZ provides customers with options for old inefficient air conditioners by providing EC Fan retrofit and CRAH replacement options, all in an effort to ensure the utmost efficiency.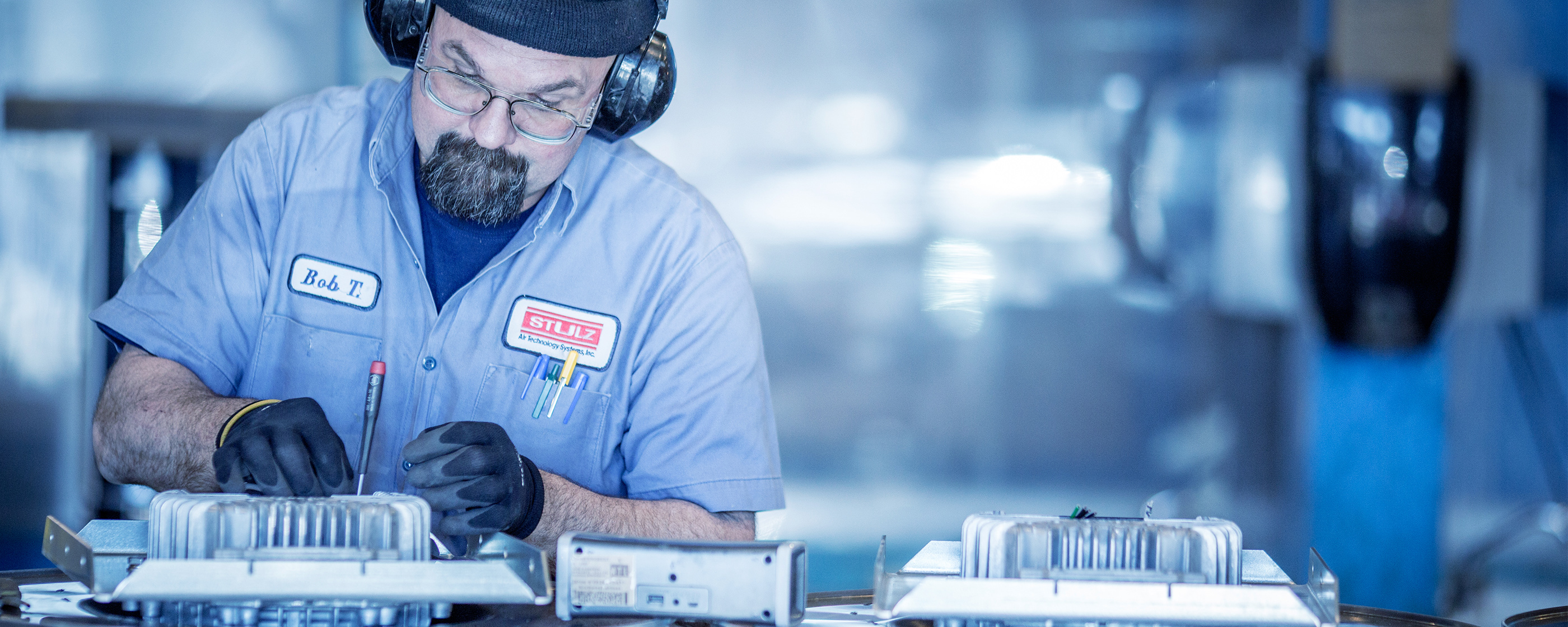 2010 and beyond
In 2010 STULZ opened an ETL Certified "Mission Energy" testing laboratory in Frederick, Maryland. This lab was responsible for detailed product testing, for current products and new technologies. Later, in 2011, STULZ USA expanded into a second building, followed by a third building in 2013. These expansions allowed additional space for production, parts and inventory storage, a product training facility and additional space for manufacturing processes, such as welding, painting and sheet metal.
With 400 employees and 218,000 sq. ft. of space, STULZ USA is able to provide the most complete range of product capacities available in the industry, all proudly designed and manufactured in the USA.