DAH - Ducted Air Humidifier
STULZ Duct and Air Handler Humidifiers are designed for use with central station air handling units and can be located conveniently in the air stream ductwork or rack mounted within the AHU itself.
Product Overview
At a glance
Applications:
Data Centers
Libraries and Museums
High Tech Manufacturing
Printing and Duplication
Food and Beverage
Agricultural and Tobacco
Medical/Hospital
Laboratories
Commercial Offices
Features
Mounts in moving air stream of AHU or ductwork
Multiple humidifiers assembled on factory rack system
Air velocity design similar to heating/cooling coils
Factory accessories for optimized airflow and mist control
Absorption distance determined by RH of airstream
Technical Data
| | |
| --- | --- |
| lbs/hr | 5.3 - 39.6 |
| kg/hr | 2.4 - 18.0 |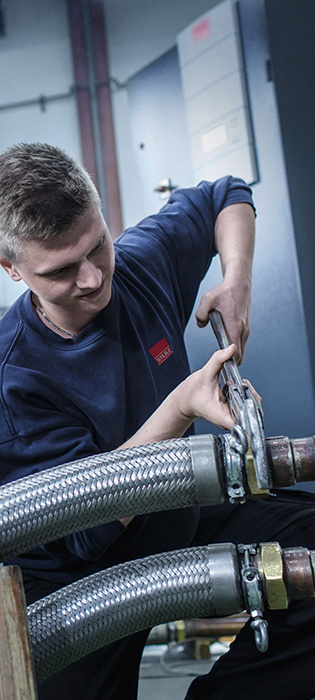 Why is humidification important in data centers?
Adiabatic/Evaporative vs. Isothermal/ Steam Humidification
STULZ E2 Control and monitoring
Water Systems by Culligan
Contact
Find your individual STULZ contact
Related Products
Contact
Do you have any questions? We will be happy to help! Please call us or follow our contact form.
To Contact Form